The client's slogan is: "RAJO on every table in every home". This requires mass customer outreach, which can be achieved with a TV campaign, which is still the widest reach in the market.
In addition to TV spots or sponsor messages, the client used TV JOJ's offer for product placement in the original series, which is a very native and non-violent form of advertising, embedded naturally into the action in the storyline.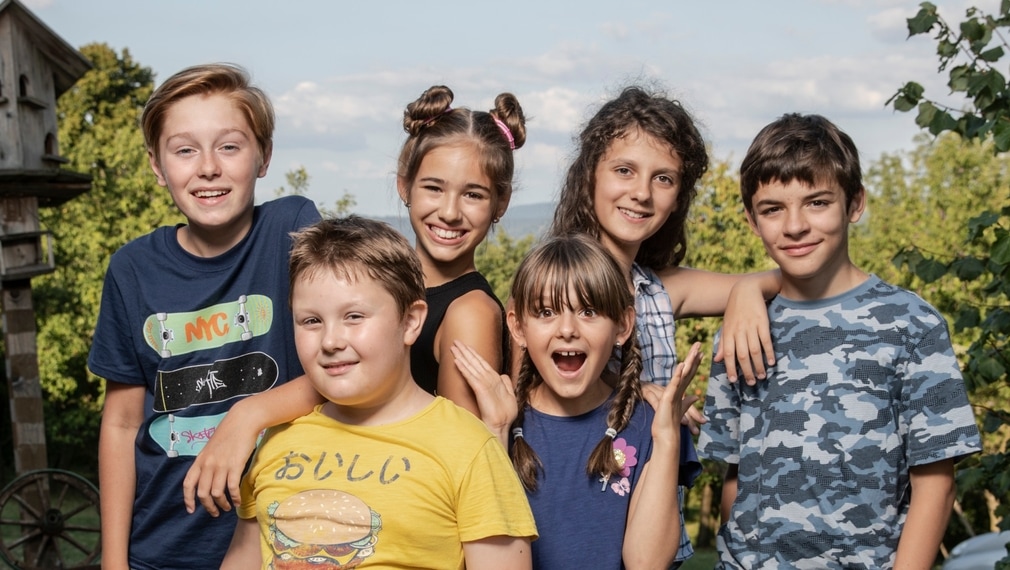 About the series
Holiday is an extremely popular family comedy series that TV JOJ has been airing since 2017. Already the first series achieved well above average ratings, each episode was a market leader. The same success and great ratings results were reaped by the next two series, and it was one of the TOP original series in Slovakia.
Implementation of product placement

The excellent viewership, the extraordinary fan base of the series, its family focus, and the child characters among the main characters met the attributes suitable for deploying Rajo products directly into the plot of the fourth series.
In the apartments of the serial families, the characters enjoyed a Probia drink or Dobro Milk Rice during their interviews; on backpacking trips, they brought flavored Milk Goodness milk as a snack, which doesn't need to be refrigerated; and at the cottage where the serial families spend their summer vacations, they had Acidko or Thick Traditional Yogurt as a snack.
Viewership results and campaign evaluation

The fourth series of the series achieved great ratings results in the fall of 2020, with almost 300 thousand viewers (average of 10 episodes in CS 12+) that did not miss out on the Holiday.
Rajo dairy products became part of Slovak households for 10 weeks through the popular family series, which Slovak viewers did not miss every Wednesday. Their attention while watching the smiling stories of their child or adult heroes could not miss the products that appeared in the plot not only as props, but especially products that the characters actually ate or drank, thus directly influencing the purchasing decisions of their fans, who on their next visit to the grocery store recognized them thanks to the fact that they had already seen them on TV.
Category:
Discover more case studies