The history of Koliba Studio dates as far back as 1953 when it launched as a movie studio. Since then, more than 400 movie features were made at its stages - many Slovak, Czechoslovak (The Millennial Bee, The Feather Fairy) and even foreign films and co-productions such as, Fantaghiro: The Cave of the Golden Rose or Dragonheart, among others. Nowadays, it is the home of many local and even foreign TV productions of huge international formats like Got Talent, Take Me Out, Guess My Age and My Mom Cooks Better Than Yours.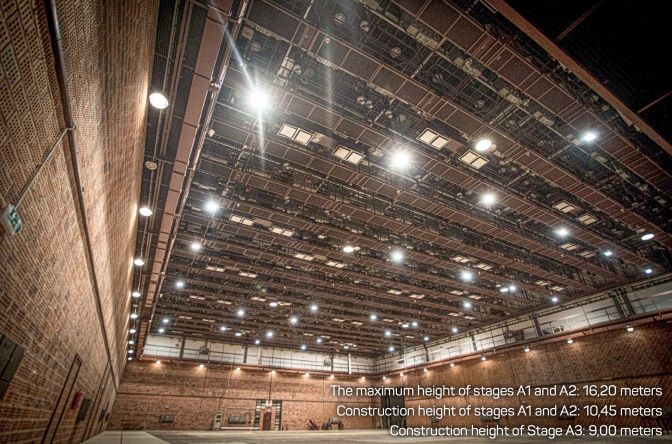 The maximum height of stages A1 and A2: 16,20 meters
Construction height of stages A1 and A2: 10,45 meters
Construction height of Stage A3: 9,00 meters
TV STUDIO
WITH A FILMMAKING BACKGROUND
Stage A3 has got a total area of 1100 m2 and its construction height is 9 meters. It is suitable both for TV and film sets. In the area between Stage A3 and the neighboring stages A1 and A2, the facility includes dressing and make-up rooms, production rooms, toilets, and lifts to the second floor. Supporting areas also include two work rooms with large entry gates to Stage A3 that allow for the manipulation of technical equipment, the delivery of sets, the entry of automobiles including trucks, or as a background for production.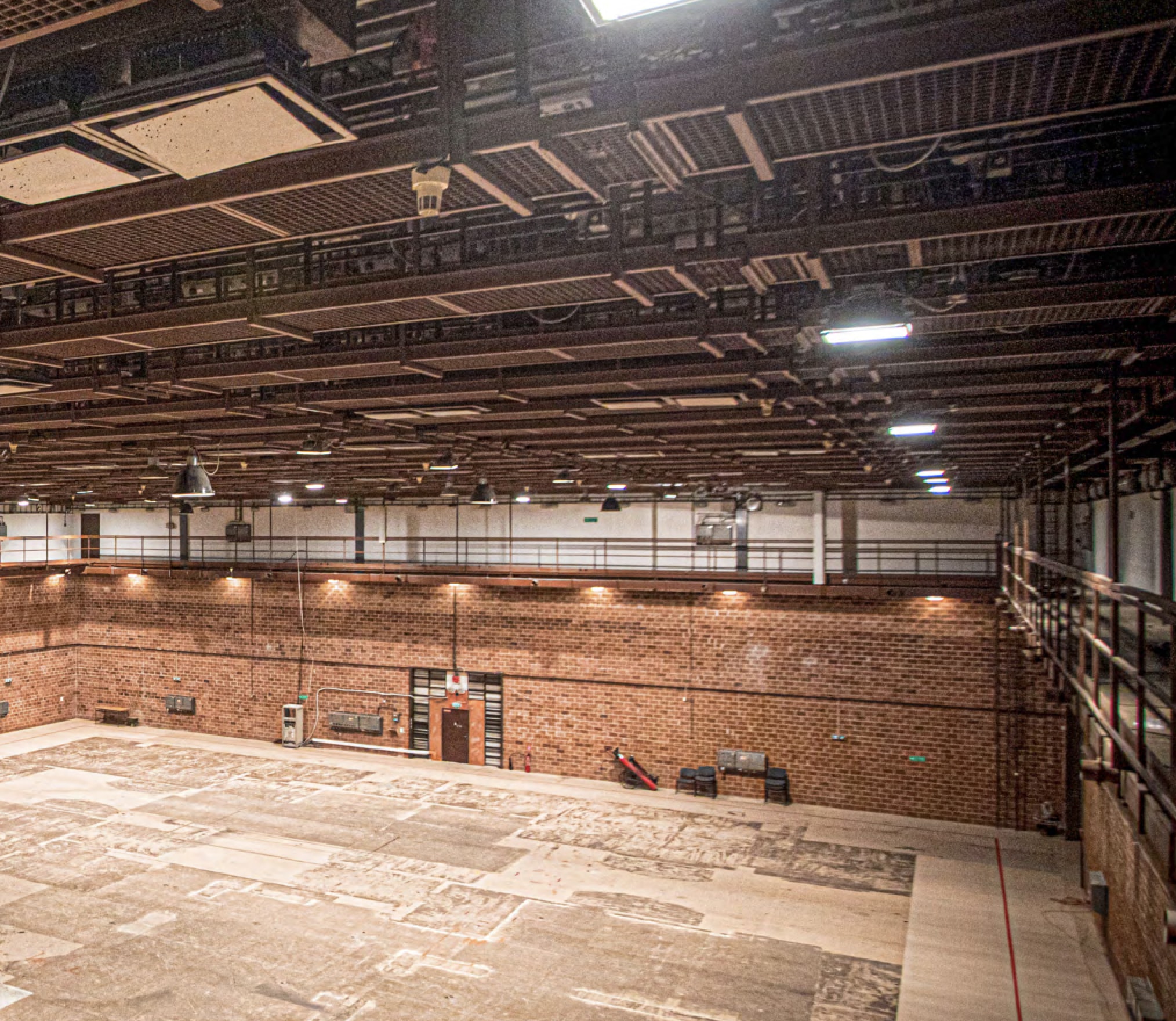 GENERAL INFORMATION
STANDARDS
HD 1080/50i, Stereo
HD + SD up/down/cross conversion
2x AJA FS4, 2x BM TERANEX AV
LOCATION Bratislava
CARS Mercedes Benz Vario
PERMANENT POWER CONSUMPTION 18kW max
INCOMING SUPPLY 63A, 5pin, 380V+N+G
DIMENSIONS
lenght 8m; height 3,5m; width 2,5m (collapsed)
lenght 9,5m; height 3,5m; width 4,5m (expanded)
WEIGHT 9 tons
ADDITIONAL EQIUPMENTS
STEADYCAM SYSTEMS SACHTLER
TECHNO JIB 24'
TECHNO JIB 15'
2X JIMMY JIB TRIANGEL
JIMMY JIB MINI REMOTE HEAD load up to 11 KG
2X ORBITER CAMERA SEAT
VIDEO EQUIPMENT
UP TO 16 HD CAMERAS
8x Ikegami HDK-73 Camera
4x Sony HDC-P1
VIEWFINDERS
7" LCD Color VF or 2"VF
WIRELESS
Meridian BOXX video wireless
skydreams full telemetry system
Teradek serv pro + link / 4ch
LENSES
1x HJ14EX4.3B
1x KJ10EX4.5B
1x ZA 12x4.5BEZD-T58
2x HJ40ex10B
1x HJ40ex14B
1x DIGISUPER 99
1x DIGISUPER 77
3x KJ17EX7,7B
4x CJ24ex7.5B
and others zoom / wide lens
AUDIO EQIUPMENT
MAIN MIXING DESK
Soundcraft Vi5000
64 in/32 out optical stagebox
MICROPHONES
6x Rode NTG4
wind and rain protection
stands
MONITORING
EVE Audio SC205
EVE Audio SC203
EVE Audio TS108
BM Audio Monitor
METERING
RTW M7 with AES/EBU R128
PROCESSING
2x TC Electronics Finalizer 96k
PLAYOUT
Show Cue Systems 16ch
LOKÁLNA a medzinárodná PRODUKCIA
Produce with us
Interested in co-production or intrigued by our studios and technology?